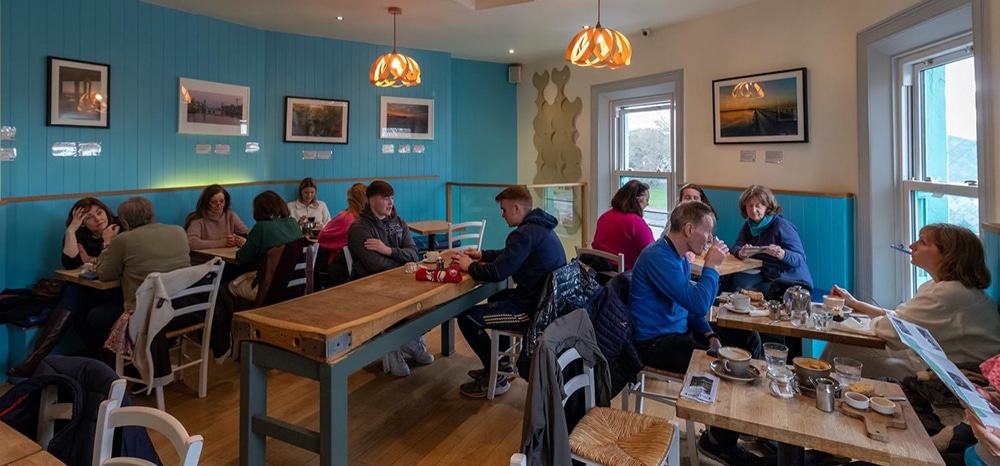 Pictures for Ukraine Exhibition February 2023

To complete our "Pictures for Ukraine" fundraising project, Kennedys Food Store in Clontarf are kindly running an exhibition of the project. The Exhibition is now on display upstairs in Kennedys Food Store.
All proceeds of pictures sold will go to "Stand with Ukraine" for Children's support programmes.
Stand with Ukraine a charity in Ukraine was formed in June 2022 from an initiative of Ukraine Chamber of Commerce.
The goal is to support children, women and elderly people from occupied and combat areas in Ukraine to help with their integration into a peaceful life with an opportunity to build for the future.
Stand with Ukraine programmes include psychological and physical rehabilitation, Educational programmes and targeted humanitarian aid.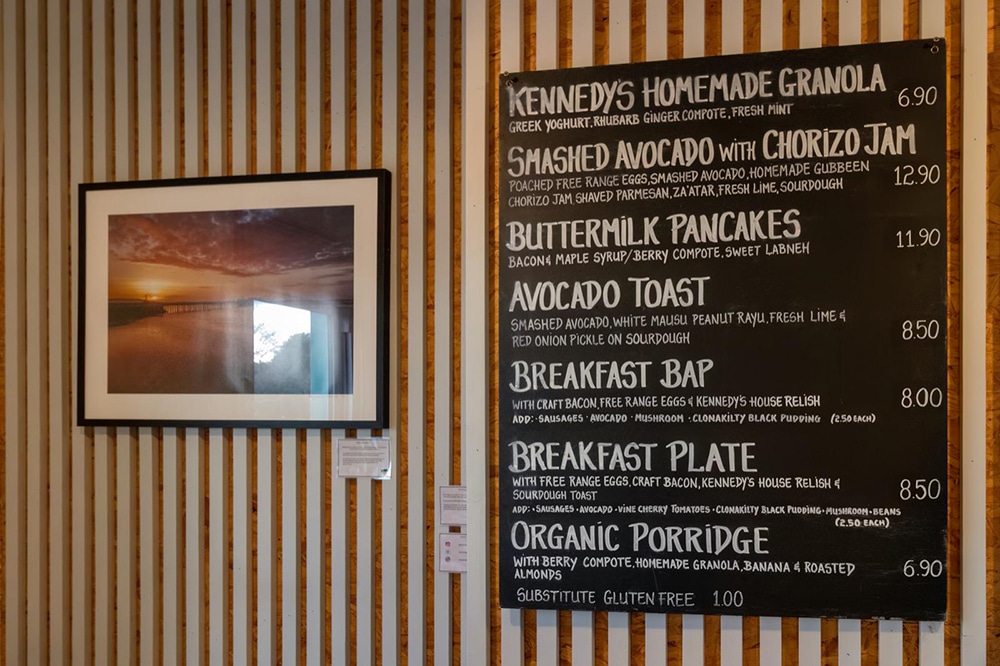 We have now sold over 50 pictures raising over €10,000 for Stand with Ukraine. You can see the images for sale and find out more about Pictures for Ukraine here.
Since February 2022 over four million Ukrainians have become refugees including one and half million children. In addition 75% of all Ukrainians have suffered physical or psychological trauma.
With Pictures for Ukraine, Sky Business Centres are hoping to specifically support children who have suffered since the Russian aggression commenced.
With the funds raised, Stand with Ukraine will provide support programmes for children including:
PSYCHOLOGICAL TRAINING AND CONSULTANCIES 
DURING THE PROGRAM, CHILD WILL BE ABLE TO 
• Share their strong feelings (shame, fear, guilt, anger) and get help in overcoming them;
• Get support during remembering or telling a painful experience;
• Get support to restore self-esteem;
• Opportunity to discuss their own safety and plans for the future;
• Identify the symptoms of psychological trauma and get help in overcoming them;
• Restore trust in people and hope for the future.
METHODS AND TOPICS 
Taking into account the specifics of the target audience of the Program, the following types of methods will be implemented: art therapy, method of active imagination, metaphor method, thematic discussions, role-playing games, non-verbal and motor methods 
Training topics: feelings and emotions, a path to friendship, overcoming conflicts, fear and strength, I'm changing, steps into the future. 
The programme aims to rehabilitate 1000 children per year and to help children achieve goals including:
Restoration of psychological and physical conditions.

Improvement in socialisation and communication skills in readiness for new school year.
We would like to thank all our clients who have supported this project by purchasing a picture or making a donation. 
We would also like to acknowledge the support of Snap Print, Ormond Quay who sponsored the signage and Spillane markets who let us sell the pictures from a campervan in the local St Anne's market.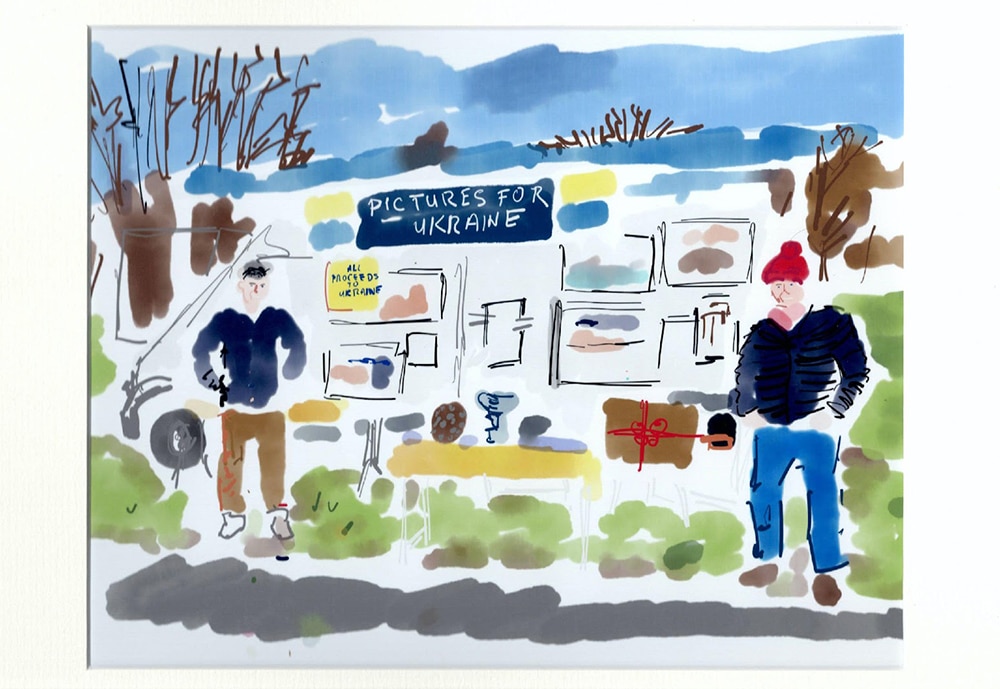 Illustration by David Rooney of our "Pictures for Ukraine" selling from a Campervan at St Anne's Market, Raheny, Dublin.
The project will finish at the end of February 2023. After this the images will be on display at all Sky Business Centres and can be viewed and purchased for overseas shipping at patricksweb.
Sky Business Centres are a provider of Serviced offices, Virtual Offices and Meeting rooms with four locations in Dublin Ireland.
https://www.skybusinesscentres.com