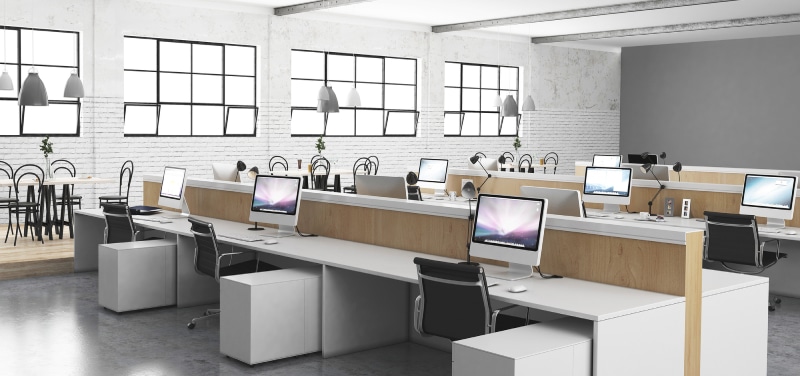 Did you know that returning to the office can cost around €100 per worker? Moving to a location that works best for your company can be quite an endeavour.
Are you searching for an office space that offers all the amenities and flexibility of a traditional office without the hefty price tag? Serviced offices in Dublin may be just what you need. A serviced office space offers businesses of any size a cost-effective solution to their workspace needs.
Whether you're looking for a serviced office in Dublin or elsewhere, these spaces provide flexible terms and professional services to help your business succeed. Keep reading to learn more about how serviced offices can benefit your business!
The Future of Office Work
Today's office work vastly differs from just ten years ago. Computers and automation are creating much more efficient processes, meaning fewer people are needed to do the job in the future. However, while robots and artificial intelligence will handle many mundane tasks, human employees will still be necessary when:
Making decisions

Creating innovative ideas

Analysing data

Providing customer service
Companies have also realised that virtual workplaces can save money by providing flexible hours for remote workers. They can also access talented employees who would normally be inaccessible.
Even if automation does reduce the need for physical office spaces, collaboration and creativity can still thrive through modern technology. Although the future of office work is uncertain, innovation seems to drive it towards exciting advancements where humans and robots can collaborate successfully.
What Is a Serviced Office Space?
A serviced office space in Dublin is a great option for businesses looking to get up and running quickly. These offices have everything a business needs to start, including:
Work desks

Chairs

Equipment

Utilities
They don't need to worry about finding furniture or having their office wired for the internet or phones.
A serviced office space also offers flexibility, such as:
Short-term

Long-term

Pay-as-you-go options
This means companies can enjoy an office-ready setup without breaking the bank. Not only that, but these offices are often located in prime business districts. They come complete with amenities like meeting rooms and front desk reception services.
All these features make serviced offices ideal for small businesses and startups on a budget. This works especially well for those who still want to give their employees (and clients) the best experience from day one without breaking the bank!
Benefits of a Serviced Office
An ideal solution for entrepreneurs and business owners on the go is a serviced office. This type of office space provides the essentials of a business office, from furniture to internet connections. They save time and money to search and purchase these items separately and reduce the stress of setting up an office.
Additionally, serviced offices come with many perks, such as:
Mail forwarding services

Meeting spaces

Printing and photocopying services

Receptionists/telephone answering services

And much more
As a result of such seamlessly included features and convenience, serviced offices make it possible to jump right into business planning. It will allow a business to focus solely on the task while avoiding unwanted administrative tasks.
Investing in a serviced office is great for convenience and flexibility. However, it also has several sustainability and workplace wellness benefits too! For an eco-friendly approach to their business hub, serviced offices can be outfitted with energy-saving features and materials that don't harm the environment.
Additionally, promoting workplace wellness is an important part of boosting team productivity.
A business can achieve this when working in a serviced office by introducing ergonomic furniture and natural light. These offices can also encourage areas for employees to take regular breaks throughout the day. Serviced offices provide innovative solutions for businesses and employees aiming to go green or reduce stress levels.
Finally, with serviced office space, there are plenty of opportunities for networking and building relationships with like-minded professionals nearby. This could lead to the following:
New ideas

Partnerships

Business opportunities
To take full advantage of these opportunities, office dwellers should consider ways to create a sense of community. This can include hosting social events or creating spaces where businesses can work together.
Finding a Serviced Office in Dublin
When finding a serviced office in Dublin, there are some important things to consider. First and foremost, it is essential to determine what your needs are for the office space.
Ask yourself:
How big the space needs to be?

What is the purpose?

What type of amenities do you require?

How much natural light and views would be ideal?
Additionally, any prospective customer should inquire about pricing. Ask about the overall cost of leasing the office and any hidden fees or concealed expenses that may arise. Make sure you ask about the services included in the rental cost, including:
Internet service

Parking

Cleaning services
Ultimately, dedicated customers should research and compare different:
Locations

Services

Price points
Get a Serviced Office In DublinToday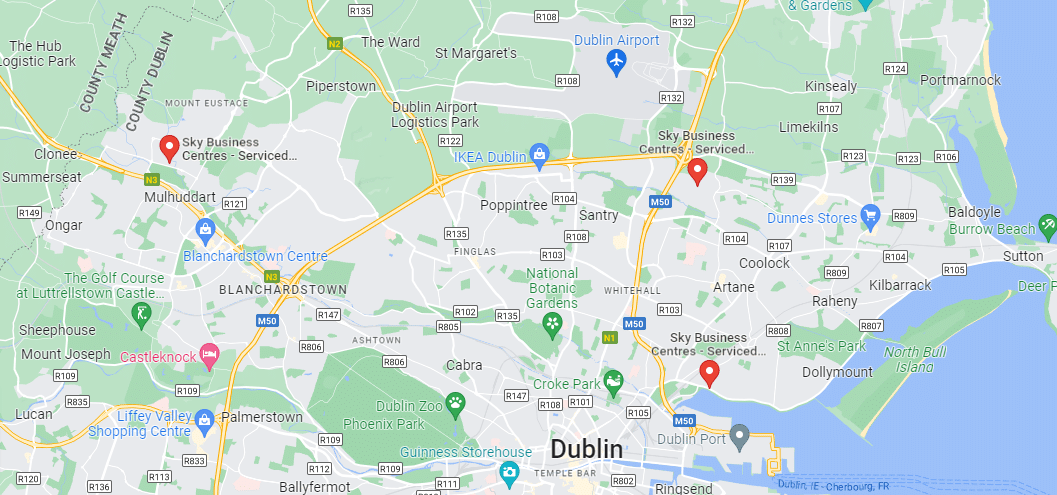 A serviced office space is a great choice for entrepreneurs and small businesses looking to save costs. However, it is important to make sure that your business enjoys the convenience of having all its basic amenities taken care of.
When finding a serviced office in Dublin, it is important to consider all of your needs. This can include pricing details and design elements that will help create an environment conducive to productivity.
Sky Business Centres offers flexible terms with access to top-line amenities. We have three unique locations in Dublin, including Clontarf, Blanchardstown and Clonshaugh. Each of these locations is an ideal option if you're looking for a serviced office in Dublin.
Get started now by exploring our business centres across the city!