Sky Business Centres has launched 'Green for Micro' as part of our environmental commitment. 

We are delighted to announce that Sky Business Centres, Clontarf has launched Phase One of its new
'Green for Micro' initiative supports a greener environment. Phase Two is launching in Clonshaugh and Damastown centres in 2022.
As part of the 'Green for Micro' business program, Sky Business Centres was delighted to collaborate with
Mr Paul Murphy, a green energy consultant with 'Climate Action' based in Cork. As part of the 'Green for Micro' program, a report was composed with the assistance of LEO Dublin City
Reducing Carbon Footprint
A key objective of this programme was to provide Sky Business Centres with the support needed to take action on climate change initiatives, reduce carbon emissions levels, demonstrate our commitment to the environment, and motivate others to do the same.
Sky Business Centres were able to improve efficiencies and the sustainability of our business from a financial and environmental standpoint through a 'greener' policy.
Having a 'greener' footprint offers many benefits to our business:
Energy and raw material efficiency improved
Reduces carbon footprint and greenhouse gas emissions by 65%
A green business model improves our corporate image
Increased resilience to the impacts of global climate change
Added value to products and services
Society benefits from offsetting emissions with 'Self Help Africa's million trees programme'
Improved Lighting
With the support of 'Climate Action', Sky Business Centres adopted extra energy efficiency and carbon emission reduction measures as part of 'Green for Micro'. These measures included:
LED Lighting for all offices – (Light-Emitting Diode)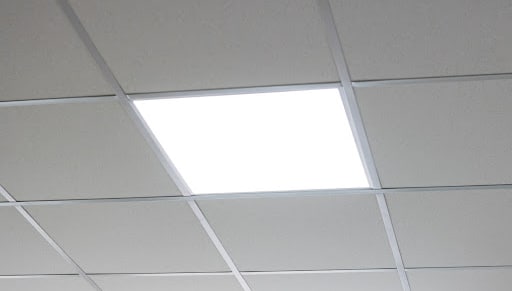 Sky Business Centres installed LED lighting in all client offices in our Clontarf centre, with a planned transition to Clonshaugh and Damastown following in 2022.
These new LED light bulbs are vastly superior to the older halogen lighting, lasting over ten times longer while consuming 85% less electricity. LED lights produce light by passing a current through a semiconductor.
Benefits
Using LEDs is much more energy-efficient than traditional halogen light bulbs, producing very little waste thermal radiation, only generating about 20% heat and 80% light, the opposite of the conventional halogen light bulb.
LED Lighting consumes 80%-90% less energy than halogen lights
LED has a long life span – between 15-50K hours (2-10+years) – Halogen 1-5k hours (1-6 months)
LED lights don't emit heat
LEDs do not need to warm-up
LED lights are Eco Friendly
LED lights cut 1.26 million tonnes of CO2, which is the equivalent of removing more than half a million cars.
Halogen lights are also harmful to your skin and eye health. Both Australian and British scientists have found that tungsten-halogen emits higher amounts of ultraviolet radiation, increasing the risk of skin cancer, sunburn and cataracts.

"The Green for Micro programme helped us identify ways to save money by providing us with cost-effective solutions to reduce our carbon footprint. Our mentor has been great to work with, and his knowledge and experience have allowed us to strategize on various solutions to improve our centres allowing us to be more competitive in the market."