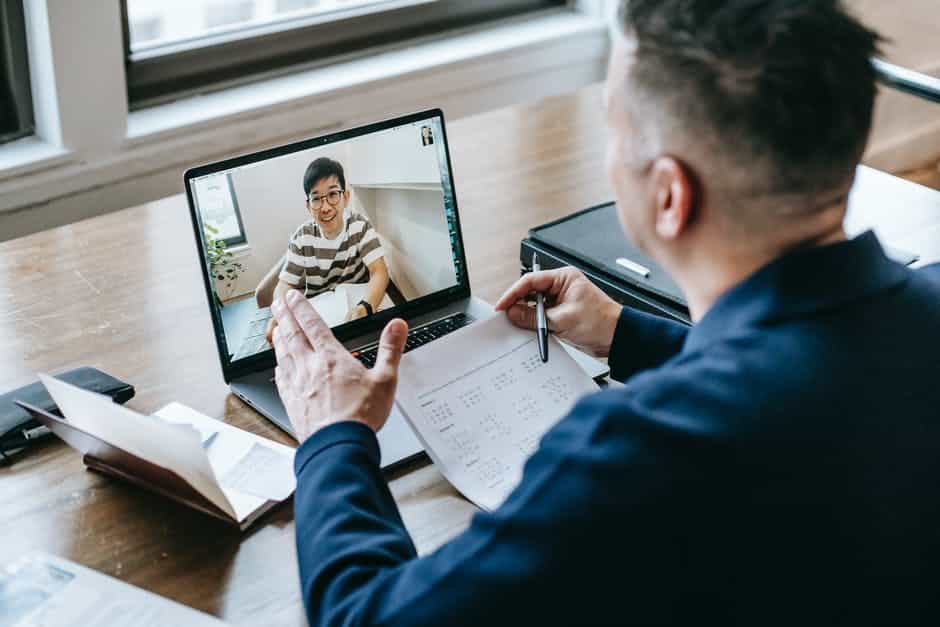 Virtual Office for Start-Ups
Remote workers work more efficiently than in-office employees. What else can a virtual office in Dublin offer? Many businesses responded to the COVID-19 crisis by setting up remote workplaces. Remote work then proved to be advantageous for employees and employers alike. Even now, though pandemic restrictions have at least somewhat lifted across the globe, many businesses are maintaining remote workplace models, including young start-ups.
Continue reading for the various benefits of using a virtual office for your start-up. We'll explain what a virtual office entails and its many advantages.
What is a Virtual Office?
A virtual office is a remote working space equipped with various digital management and organizational tools. It also provides a physical address, cementing a business's legitimacy. At the same time, virtual offices don't charge rental fees for maintaining these addresses.
Cost-Efficiency
Working in a virtual office for your new business is generally much more affordable than in a physical office. Overhead is simply much lower across the board. You won't have to pay rent, utilities, or other expenses to maintain a physical office space.
Staff such as custodians and security personnel wouldn't be needed. There would be no need for annual appliance maintenance routines, and you won't waste time facilitating any responsibilities a physical space requires.
Otherwise, this wasted time fills your time with tasks that could've been spent closing sales and speaking to clients. Lost time adds up monetarily. That it why it's important to avoid using a physical office space if it's unnecessary.
Global Employee Recruitment
Since remote workers don't have to be close to each other, you can foster a global workplace. By broadening your reach as a hiring employer, you can extend candidacy beyond your immediate locality. As a business owner, you can access a highly populated group of competitive talent.
Having diverse voices in your company can also improve your company's results. Of course, that's if it's coupled with DEIJ efforts honouring this diversity. This can improve workplace morale, facilitating a more productive and motivated workforce who can confidently relay innovative ideas.
Utilizing an ultra-talented, international workforce can also globalize your company. You can develop roles that allow your company to take on international clients, which can evolve your business to great heights.
Remote Work
Remote work also has a plethora of advantages beyond a diverse workforce. It can also extend the availability of your business's working hours to clients and customers. If they must speak to a representative, they have a better chance if your business operates across multiple time zones.
The cost of living is also more affordable. Both you and your employees can save money on gas that would otherwise be used for a daily commute and preserve funds otherwise spent on cosmetics, grooming supplies, and more. Though these seem like minute financial concerns, these expenses can add up in the long run.
Both you and your employees will also enjoy the flexibility of remote work. It's why people working remotely are typically happier than in-office workers. They can also avoid workplace conflict, which can be a higher risk when groups of people are in enclosed spaces for hours every day.
Scalability
Great virtual office providers will allow you to scale your services. This is imperative since your business's needs will inevitably evolve. When it does, you want to adapt your workspace quickly.
Transitioning between different physical spaces can be a demanding and costly endeavour. But since you'll be working with a virtual workspace expert, this process is much simpler with remote offices.
Comprehensive Resource
A landlord's unlikely to hand you a how-to guide after leasing you a physical office. But virtual office services usually set business owners up with a plethora of digital management and organizational tools.
This is especially useful for those owning newer businesses. Running a company in its early stages is difficult enough. Those difficulties could worsen if you scramble to set up your employees' workspace.
You'll also have constant access to support services. They can help you if you experience difficulty understanding or completing the setup. This continuous support system will be there for however long you commit to a virtual space.
Easier Maintenance
As mentioned before, maintaining a physical space adds a lot of busy work to your workload as a start-up owner. You'd have to maintain the physical space for aesthetic and compliance reasons, which gets costly.
But maintaining an office is a lot easier. Most digital problems can be troubleshot and resolved within days, if not hours or minutes.
Work-Life Balance
The attached work-life balance benefits of remote work apply to both you and your employees. A virtual office lets workers save time getting ready and removes the need for a commute.
They can have longer breakfasts and spend less time in traffic. Employees can dedicate more time to preparing for their tasks. After work, they can immediately decompress in their humble abode.
All this will improve workplace morale, and doing so is one of the most underrated business tips. Workplace morale will motivate your workers to complete company goals. As a result, employees complete their work with attentiveness and efficiency.
Use a Virtual Office For Your Start-Up!
For newer, smaller businesses, using a virtual office is hugely beneficial. This is true even after they grow and also acquire physical spaces. Keeping a virtual office around will significantly optimize any business's services!
At Sky Business Centres, we understand how vital efficient office spaces are. That's why we offer excellent virtual office packages for enterprising business owners. View our Dublin virtual office package today!