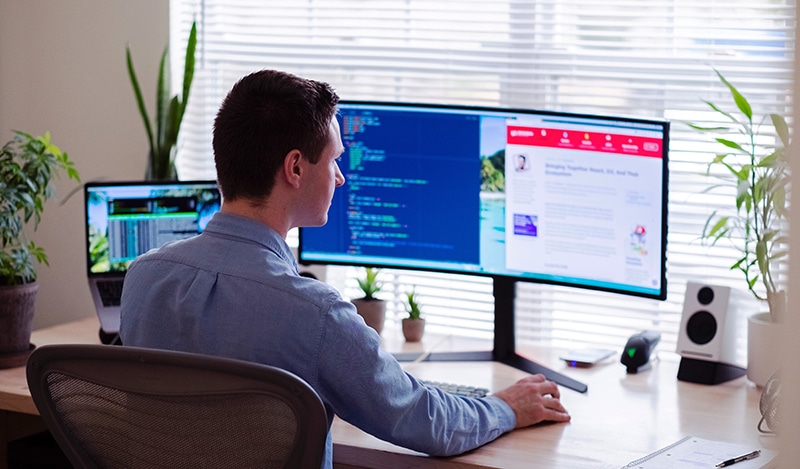 Working from home has introduced a lot of us to the joys of video conferencing. Once the preserve of large companies and science fiction films, making video calls to anyone, anywhere in the world, is now an everyday occurrence. The pandemic brought sharply into focus just how videoconferencing has allowed people working remotely to maintain rich and productive working methods using consumer technology.
It hasn't all been smooth sailing though, and a lot of people feel dissatisfied with how they look and perform on camera. In this blog, we'll be giving you a few tips and tricks that work for us at Sky Business Centres in Dublin and we're sure they'll work for you too.
So lets start in the most obvious place…
Your Camera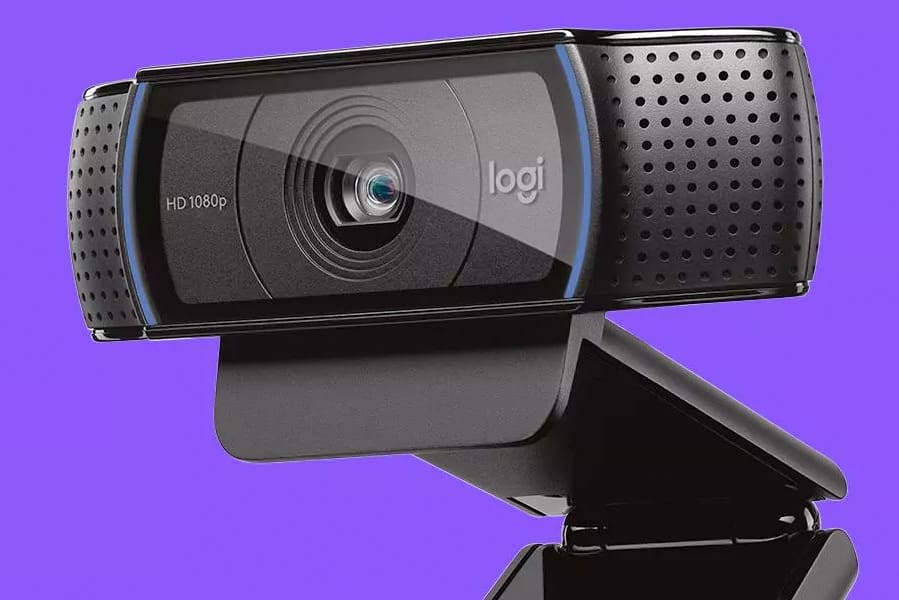 To look really good when working remotely, then you're going to need a good camera.  Almost every laptop comes with a built-in webcam (and microphone) these days and while they are getting better, they are, almost universally, average at best.  Built-in cameras can rarely handle poor lighting, over or under exposure or noisy backgrounds.  A good 1080p webcam is a solid investment, with models from companies like Logitech allowing you to manipulate lighting, exposure, focus and with built-in microphones that can cut background noise to a minimum without making you sound like a robot.
Lighting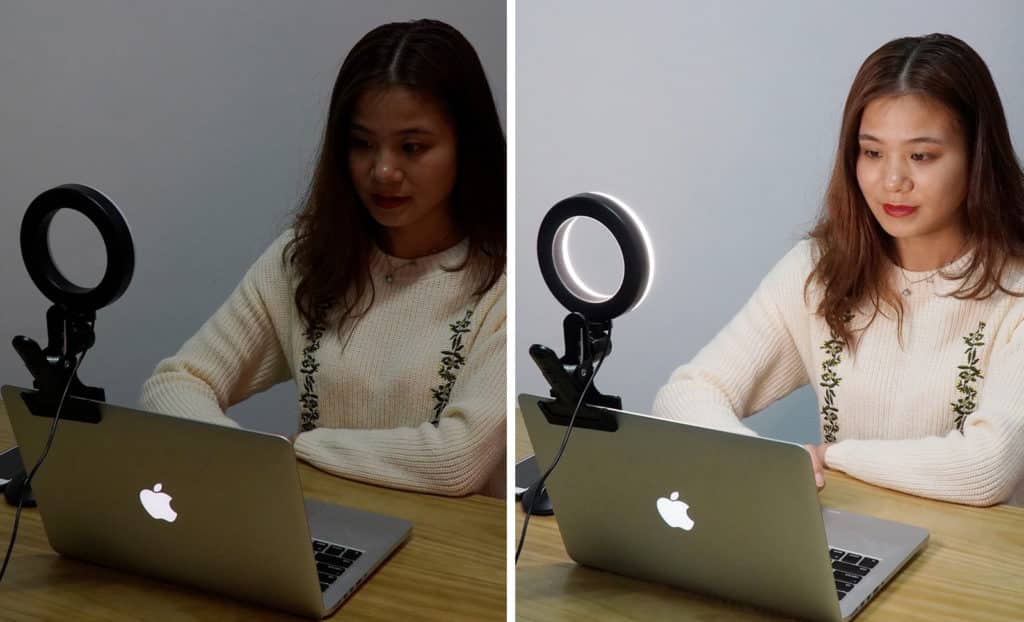 Lighting is really important if you want to look well on Camera. Ideally, you want your light source to be in front of you – you certainly don't want it to be behind you otherwise all the people on your call will see is a silhouette of you.  When you're working from home or working remotely though, it's not always possible to control where your light source is.  If that's the case, then invest in a simple ring light.  It'll make the world of difference to how you look on screen.
Camera position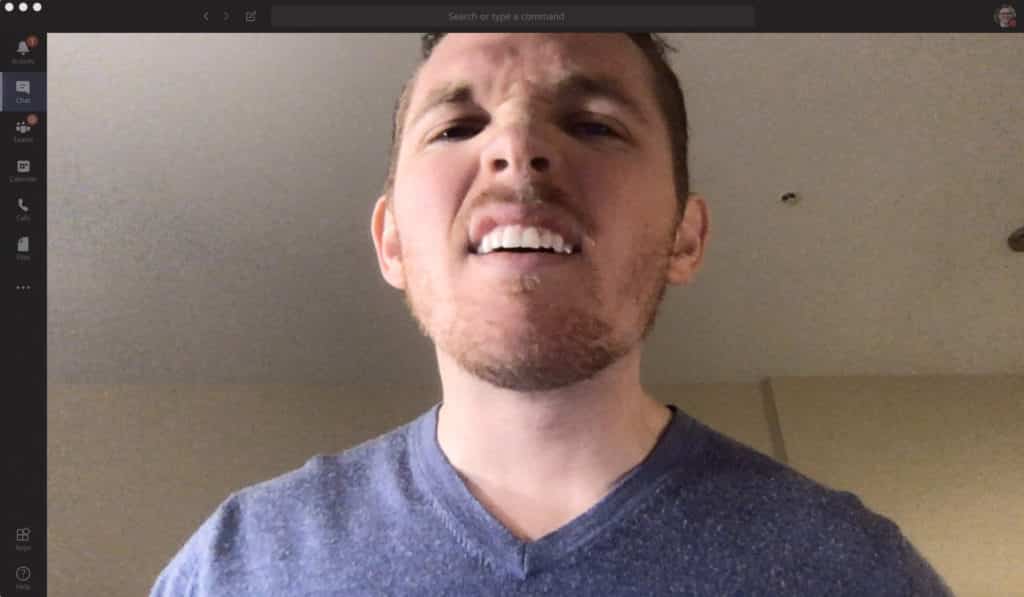 Another problem with built-in webcams is that they are, well, built into your laptop.  That means that your callers' view will be from a low angle.  The underside of your chin or up your nose is probably not your best angle!  Your camera should be at or slightly above your eye-line for the best picture.  Make sure you fill the frame also, your face should be centred in the frame and taking up at least one-third of it.
Background
If you have a dedicated office space when you're working remotely you can 'dress' your background to make sure you present a professional view.  Keep it bland – you want people to focus on you on your call, not your beloved collection of tchotchkes.  Most Videoconferencing software allows you to impose a background of your choosing or to blur out your background (the latter is preferable) which is great for maintaining a bit of privacy when you're working from home, but be careful – there are minimum hardware requirements for this and if you're using a basic computer or laptop you may not be able to do this.
The Mute Button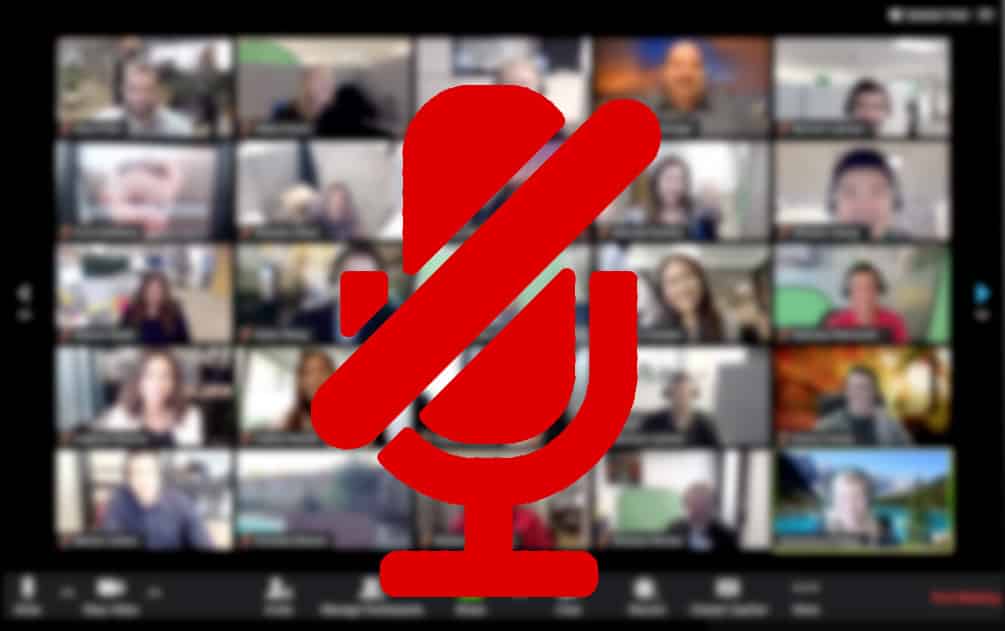 Use it!  There is nothing worse than being on a call and hearing someone having a conversation with their partner/kids/pets when you're trying to get a point across!  Personally, I like to remain on mute until it's time for me to speak.  A great tip here is that in Zoom you can press the spacebar like a walkie-talkie button to temporarily unmute yourself if you need to make a quick interjection.  It is similar in Teams, where Ctrl+Space (or Opt+Space on Mac) will unmute you until you release the keys.
Just because you aren't in the traditional office environment doesn't mean that you don't want to look and portray yourself professionally.  Hopefully, there is something in these tips that helps you when you're working from home or working remotely.
Sky Business Centres are located in Dublin, close to Dublin city centre and offer Serviced and Virtual office packages to make remote working easy, helping your employees stay safe and productive. We have four different Virtual Office packages available which can be tailored to your specific needs with mail handling, call answering and a Business Address in Ireland. Our serviced offices are located in Clontarf, Blanchardstown and Clonshaugh and cater to enterprises of any size, from startups to established companies needing more space.
View our Virtual Office Dublin packages