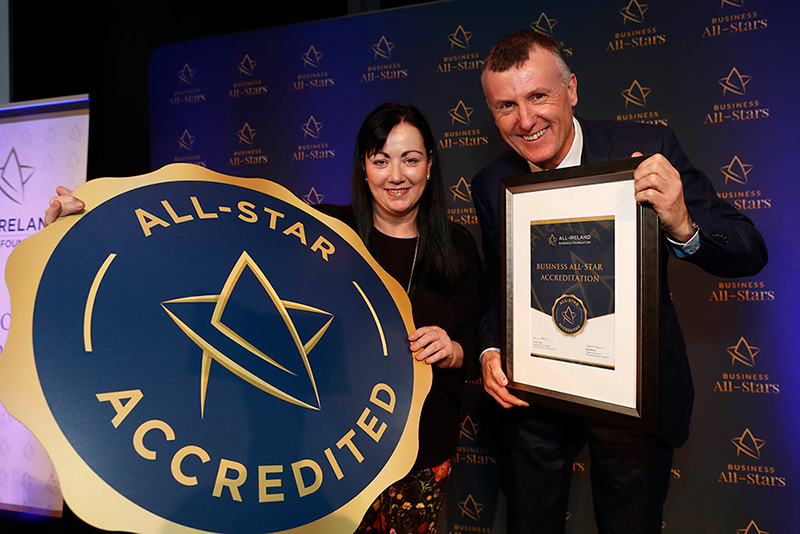 The All-Ireland Business Foundation (AIBF) have now accredited Sky Business Centres with a Business All-Star Accreditation in recognition for our outstanding contribution in the development of business excellence and standards within the corporate workspace market.
Our Business performance, customer trust and centricity were the key differentiators between Sky Business Centres and other workspace providers. Firstly, from our client perspective, each of our three locations across Dublin provide a unique and stimulating work place environment for all our corporate serviced and virtual clients who call Sky Business Centres their business home.
Secondly from a community perspective our workspaces are not just physical spaces they are also places of collaboration a testament to our company's strategy to encourage collaboration amongst our community.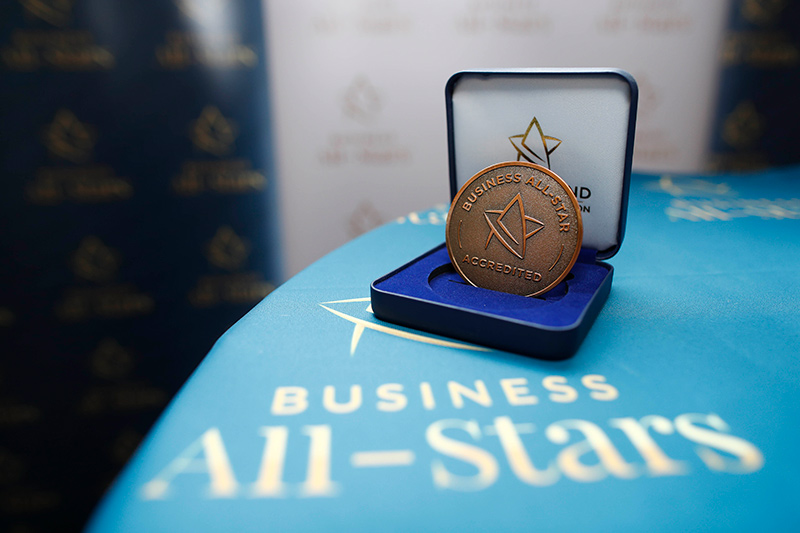 The variance in our client skillsets and our business professionalism means our community can avail of all our services and integrate together, opening up new doors of opportunities inside our business hubs.
Our new All-star Business Award for excellence and professionalism, in the opinion of the adjudication panel Sky Business Centres is unique and a brand that can only go from strength to strength.
Sky Business Centres are delighted to receive our All-Star' award and 'TRIBE' membership with the The Register of Irish Business Excellence.., Workspaces with a star difference!

It was a huge honour to receive All Star Accreditation for Sky Business Centres.
The All-Ireland Business Foundation accredited 85 companies as Business All-Stars at Croke Park on March 12th 2019.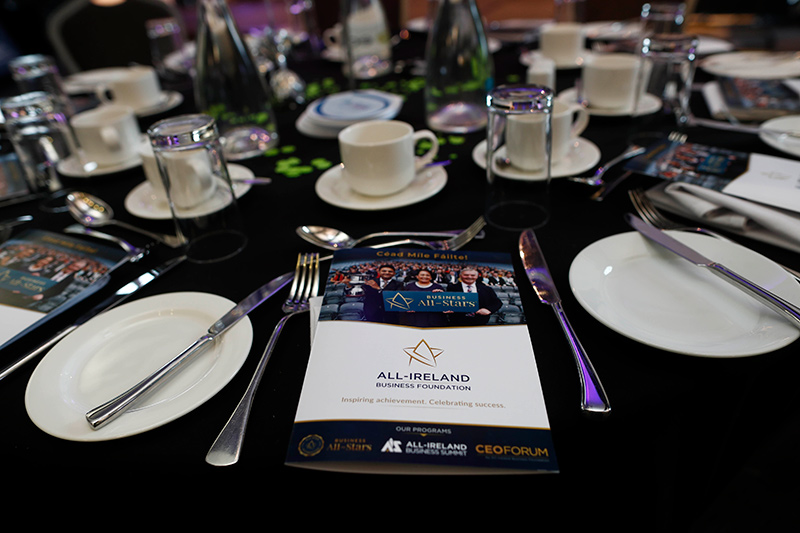 The accreditation process is a tough but very enjoyable experience. The scorecard parameters of the accreditation process are based on extensive research and have been developed under the guidance of Dr Briga Hynes, Kemmy Business School and Kieran Ring, CEO of the Global Institute of logistics.

The programme is carefully reviewed annually by this independent adjudication panel to ensure it remains comprehensive and up to date. Today's business world sees a heightened awareness of competitiveness which is driving business leaders to examine their own thinking as well as that of employees.
There has been a dramatic increase in the number of Irish companies seeking the unique quality mark signifying they meet the highest standards of service and trust. Dr Hynes said "the accreditation, which is now held by 300 firms, is needed by the thousands of small and medium businesses which operate to their own standards, but have nothing to measure them by".

The business environment is changing rapidly, and there is an accelerated awareness of competitiveness among Irish SMEs, particularly in the fields of personnel advancement, product development and innovation. Smart business leaders are taking a step back and examining their own mindset before looking at staff. A business must remain strategically responsive, but leadership ability must be responsive at owner-manager level Dr Briga Hynes