Receive your First Month Free with Sky Business Centres –
Flexible workspaces to grow your business
Sky Business Centres are offering Dublin Chamber of Commerce members
'FIRST MONTH FREE' on all 'Serviced Offices' and 'Virtual Packages' across our three business centres.
Our History
Established in 1998 Sky Business Centres is a leading operator of business centres in Ireland. Providing fully Serviced Office suites and Virtual Office facilities to both Irish and International companies around the world for over 20 years.
Serviced Office
We offer a network of fully equipped flexible Serviced Offices to all Dublin Chamber of Commerce members that provides you with the convenience of a secure fully furnished workspace specifically designed for your business requirements. Our Serviced Offices allow companies to grow with the benefits of their own private office suite and the use of our shared facilities.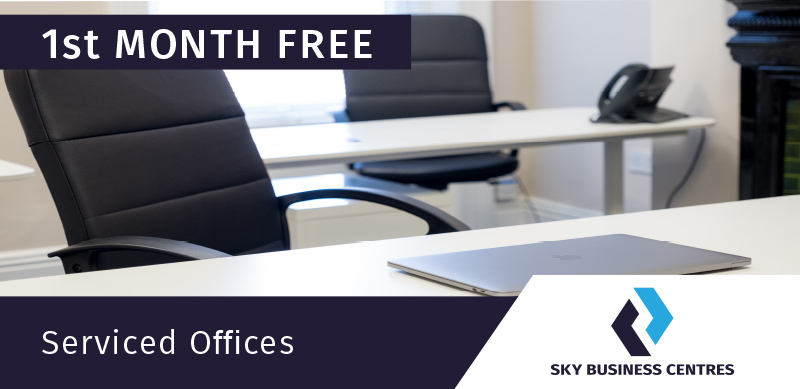 Offices range in size and cater to all business requirements ranging from 1 to 50 persons. Serviced packages can be tailored to your needs, providing a safe and secure workspace for you and your team. Located with ease of access to local shopping facilities, hotels, restaurants, gyms, leisure centres and close access to motorway and Dublin airport.
Sky Business Centres remove the stress of multiple bills by providing you with an all-inclusive price. We offer flexible licence terms that allow you to scale your
business without having to worry about additional overheads.
Virtual Office
Alternatively, we offer a choice of four Virtual Office packages for those who require a professional business presence without the need for a physical office space. Our Virtual Offices are a perfect choice for growing Start-Ups, Entrepreneurs and Working-From-Home businesses who do not require a permanent location but require a professional business address.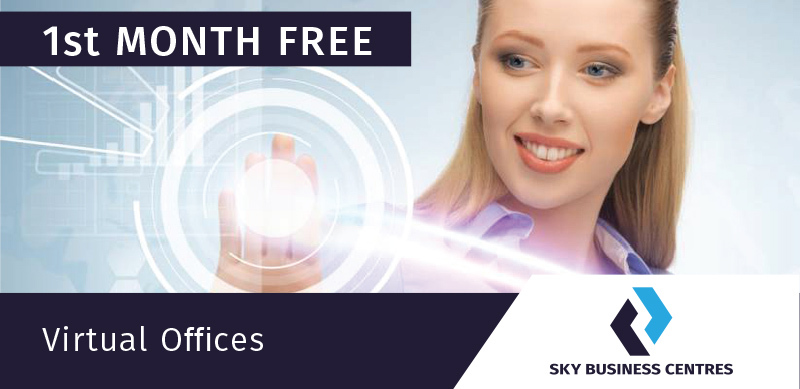 Our Virtual Office products provide you with a choice of three business addresses and include Professional Facilities, Mail Handling, Telephone Answering, Meeting Rooms and much more.
Business All-Star Awards
As a business 'All-Star' awards winner, Sky Business Centres prides itself in service excellence providing first class service to all of our clients. We are located in highly sought-after locations in Dublin to include Clontarf, Clonshaugh and Damastown.
Sky Business Centres provide the right space for businesses to grow, bringing together people, property and technology, providing you with the tools to allow your business to grow.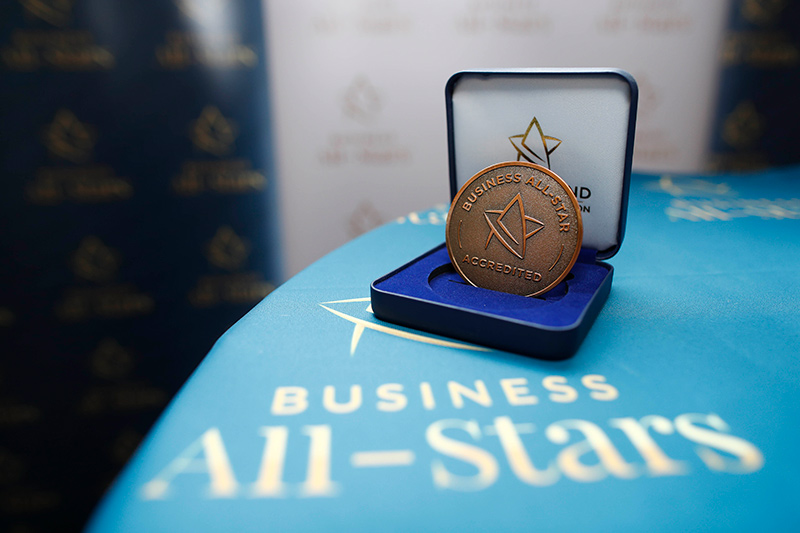 Business Accreditation
The All-Ireland Business Foundation (AIBF)
have now accredited Sky Business Centres with a
Business All-Star Accreditation, in recognition for
our outstanding contribution in the development of business excellence and standards within the corporate workspace market.