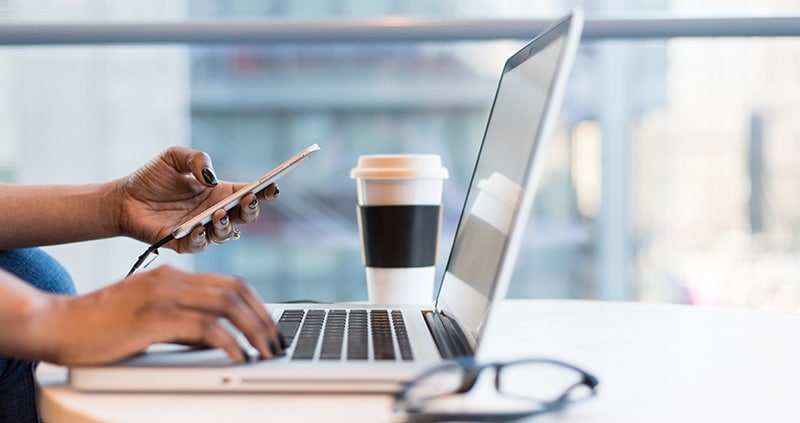 Benefits of having a Virtual Office in Dublin. If you have grand entrepreneurial ambitions, Dublin is a fantastic place to be right now. Last year, the number of new startups in this vibrant city broke records, reaching almost 26,000 new businesses.
Setting up a new or small business might seem like a far-off dream to you. But the reality is more straightforward than you may realize. A virtual office could be your next business move. To help you decide on virtual vs physical office space, read on to discover seven compelling benefits of a virtual office in Dublin.
1. Physical Space Without the Commitment
It might sound odd that a virtual space gives you the benefits of a physical office, but this is – in fact – true! That's because virtual offices provide ad hoc meeting rooms, coworker spaces and desk space that you can rent when needed.
Sometimes working from home is fantastic, especially in this day and age. But sometimes, you need to experience the benefits of walking into a real office, talking face to face with coworkers, and getting things agreed upon in a meeting. But buying or renting a physical office full-time might feel like a commitment for many small and new businesses.
That's where virtual offices in Dublin can provide a genuine benefit. You get the flexibility of physical office space when needed without the costs or commitments.
2. It Saves Money
As you continue growing your small business, you'll probably want to focus on maintaining profit margins and keeping expenses low. So consider weighing up the options from a financial perspective when comparing prices for long-term office rental fees. Is it more financially prudent to choose an option that offers low-cost virtual office space? That way, you get the best of both worlds – low rental expenses and flexible office space when you need it,
Don't forget that it's not only the rental fees you'll need to consider. There are other expenses you will need to remember when renting office space. That includes commuting costs (either in fuel or public transport fares) and utility bills.
If you don't opt for serviced offices, traditional office rentals will also mean spending money on office setup, furnishings, and electronic equipment such as printers and security.
3. You'll Avoid a Lengthy Commute
A professional growing business benefits from having a premium business address in Dublin. But do you have the time to commute to a Dublin office daily? Isn't that time better spent logging into your emails and responding to customers?
In reality, plenty of research shows that a long commute negatively impacts productivity. And a highly productive business is essential if you want to grow. What's more, spending hours on the roads or on public transport tips over the work-life balance that most of us are trying to achieve. Many want to focus more on our well-being in today's stressful, fast-paced business world.
By choosing a virtual office, you can start your day early or work the hours that suit you to complete your daily priorities.
4. Growing Your Business
Perhaps you have a well-respected and established business in another part of Ireland and now want to expand and grow your business nationally. Expanding to new locations takes time and money. It needs plenty of planning. But an easy way to take the first step and create a presence in a new region is to get a virtual address.
Look at our virtual offices if you intend to grow your business domestically and connect with potential customers in Dublin. Get your business in the city virtually as a fast-tracked way to begin that new phase of your growth.
5. It Will Help Your Brand Look More Professional
As an ambitious business, you probably have your eyes set on securing some big brands as clients. But are you giving people the right impression when you first make contact? A virtual business address in Ireland to share with your customers will look significantly more professional than a domestic home address. And it's essential to look at the part if you want to be taken seriously.
Perhaps you consider a physical address low priority in the age of Zoom and WhatsApp. But this couldn't be further from the truth. By law, that physical address must appear on your website and any formal customer contracts. Having an address listed in a major cosmopolitan city like Dublin looks far more impressive and prestigious to an outsider.
6. Attract the Best Employees
When people look for a new job, they most often look beyond the pay and examine what this job advert can offer to their career. At the same time, if you plan to grow your business, you must attract the most talented candidates for advertising jobs. Taking both these things into account, a virtual office has an important part to play in making this happen.
It shows you have flexible working and links with a significant city. Candidates will understand that it gives them a chance to forge their long-term careers in a famous capital like Dublin.
7. Keep Your Options Open for the Future
Most businesses will need to consider renting or buying a physical office location at some point if they plan on growing. However, if you pick the traditional rental model (instead of the more modern and flexible model of serviced offices), you could limit your opportunity to expand in the future. Buying property for your business requires predicting how fast you'll grow in the coming years. Get this decision wrong, and you could be left with pricey empty office space or staff crowded together in a small, impractical room.
In contrast, paying for a virtual or serviced office will allow you to access an address, office, and meeting space and expand as you grow. That will enable you to keep your options open and hold back on a more considerable investment until you're ready.
Get a Virtual Office in Dublin
Don't let a lack of office space allow you to think small with your business. Invest in a virtual office in Dublin and make that next step with your company's growth.
Sky Business Centres has three separate Dublin serviced and virtual office locations. Head here to select from our packages and find the perfect virtual office options for your business.