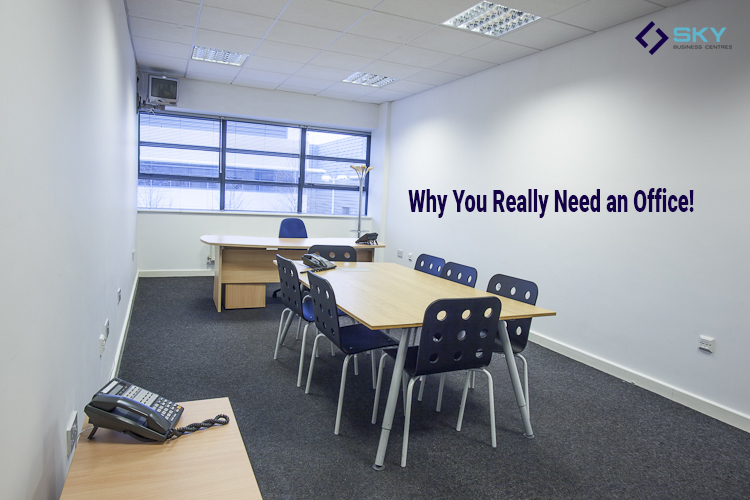 Tired, rushed, even wondering why I ever started!! Familiar to any Entrepreneurs out there??
This is Why You Really Need an Office exclaimed a recent new client of Sky Business Centres when they took up business residence in one of our Business Centres in Dublin. They had tried it alone, working from home, arranging meetings in hotels, closing deals in once off meeting rooms and managing to provide a service as well. That's a lot for any one person to achieve & alone.
Our client goes on to say they finally had an epiphany (their words!) or even a reality check as they describe it & took the leap. They rented their first serviced office with Sky Business Centres and haven't looked back since. What's more they answered their own initial remark within weeks ΓÇ£Why You Really Need an OfficeΓÇ¥ as they found a better way to do business, with less rush & not so much exhaustion. Why, because they now have a centralised location, with a business address, dedicated office space, full secretarial supports, designated meeting rooms, a place to call home and even have coffee on demand!!
When we spoke last week, their new office is going great and all the above reasons plus more is Why You Really Need an Office, if you are serious about going into business. An office allows an entrepreneur to focus on what they do best, which is develop and market their business idea, provide a unique service & ultimately give themselves a chance to grow, all for one monthly charge, which can be as little as €10 a day!!
What's more, our client has even won new business since they moved into their office with Sky Business Centres. Why? Well they put it down to a number of things but in particular, having a proper business address for all correspondence. Another is a location where they can bring new clients to, a purpose built meeting room where first impressions do matter and most importantly they now have their phones professionally answered, messages taken & they feel like a real business with confidence. Plus at our Sky Business Centres there is business hub of activity which we know helps nurture growth!
So if you are a freelancer who works from home, or a small business working from a makeshift garden room, why not give yourself the best opportunity possible. Give us a call today & arrange a viewing of one of our 3 Dublin Business Centres, you never know, you might find a home away from home…
We know Why You Really Need an Office, do you?!
For more information please give us a call on +353 1 8851700