Sky Business Centres Fundraiser for Ukraine Christmas 2022
We will be selling  a selection of framed images between now and Christmas. They will be on display at all Sky Business Centres. All proceeds will go directly to a charity based in Western Ukraine helping children who have suffered physical and psychological trauma as a direct result of Russian aggression. 
The photography is by Pat Walsh, Ceo of Sky Business Centres. Pat is a keen photographer and an active member of Dublin Camera Club. The images will be printed in Limerick and framed with love by hand using real wood and glass frame sets supplied by Acorn Framing in Dublin.
Framing and Printing costs have been covered by a donation of €2,000.00 from Sky Business Centres so the full price less any card processing fees will go directly to Ukraine. 
WOODEN BRIDGE AT SUNRISE
This image of the wooden bridge was shot at sunrise on November 7th 2020 during a level 5 lockdown due to the Covid Pandemic. The Cirrus cloud formation created a natural reflection on the sea. Coupled with the hue from the red and yellow sunrise colours made a warm contrast to the bridge's rusted side pipes and wooden beams.
SELFIE AT SUNRISE
This image of the Wooden bridge was shot at sunrise 6:22am on the 27th of March 2021 during a level 5 lockdown due to the Covid Pandemic. The Stratocumulus type cloud formation above and the Spring Sunrise rays framed a wonderful moment of theatre when four ladies on the bridge were taking a selfie of themselves, celebrating the moment of a glorious sunrise.
WOODEN BRIDGE LOW AT SUNRISE
Wooden Bridge shot low at Sunrise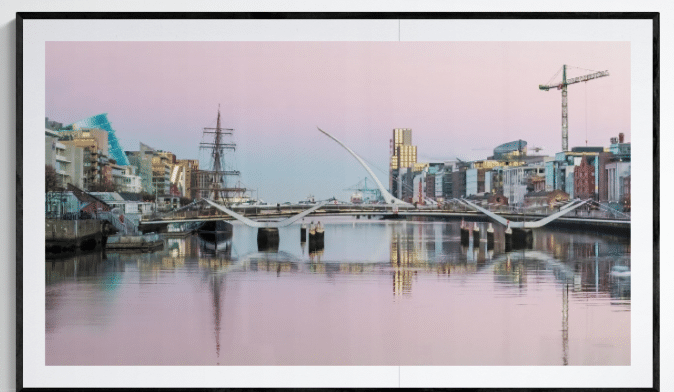 LIFFEY TO THE EAST AT SUNSET
Liffey to the East and Sunset in Dublin City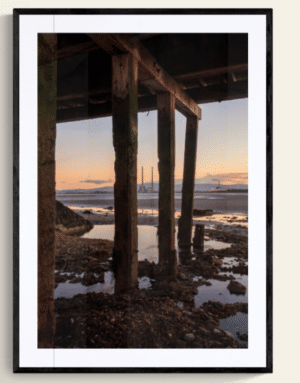 UNDER THE WOODEN BRIDGE AT SUNSET
Under the Wooden Bridge at Sunset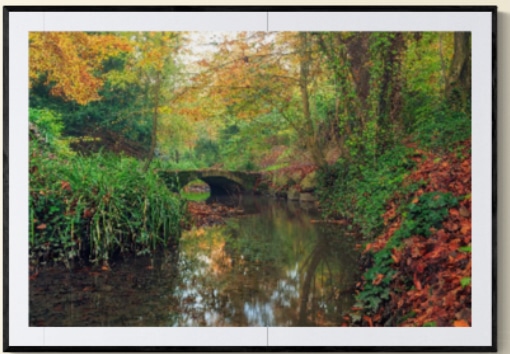 STONE BRIDGE IN ST ANNE'S PARK
Stone Bridge on the Nanekin River in St Anne's Park, Raheny, Ireland