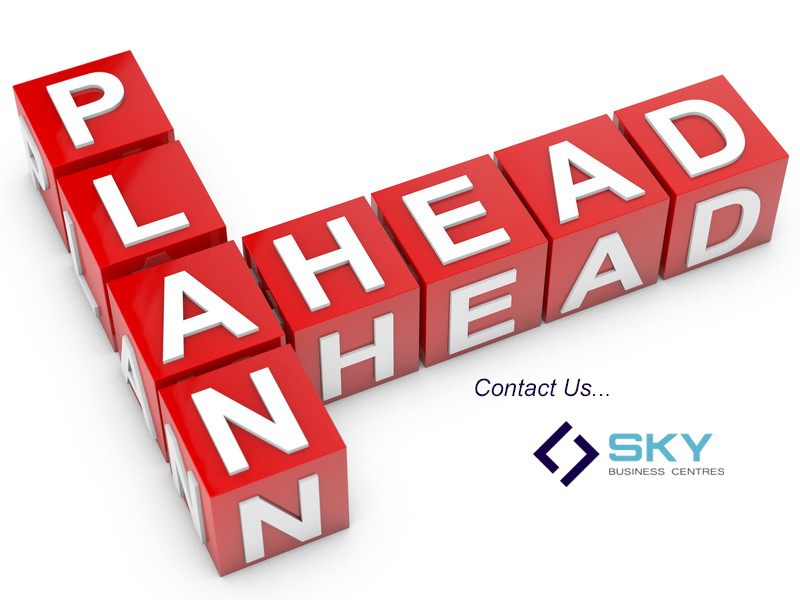 Success breaths challenges in any business, particularly if you depend on a team to help you provide your service. Thus in the event of a disaster, what business continuity plan have you in place to ensure your service continues? Yes a real conundrum if you are not prepared. Imagine the chaos, the confusion, the stress if your business premises was to go on fire for example, even suffer a natural disaster like flooding or irreparable storm damage etc..
Where does one go, what do you do as health and safety is a must!! With all that in mind, we are often asked why would one consider a business continuity plan as business is booming, cash is a plenty and work is easy. Well here are 5 good reasons why your business needs a business continuity plan;
1.#Preparation leads to success & Cost Savings
Preparing for all eventualities is not possible, but getting your ducks in a row if your business premises is damaged is very doable and does not cost a fortune. What's more it means that your valuable business continues unabated. Why, because you have readied and prepared like with any other important business event. Any business event requires planning and what's more the better planned the more successful it will be! There is also a hidden bonus with a business continuity plan in place, as you should see your business insurance costs down, that is once you notify your insurance of your plan..
2.#Plans mean cohesion
Like any good team plan, if key personnel have a protocol in place, it means a situation like a disaster incident is not near as chaotic. Imagine arriving to your business premises & being met by the premises on fire. Or being abroad and the nightmare phone call arrives that the offices have been destroyed. A business continuity plan means your team can move easily & quickly to continue what they do best. The simple functions like phone line management, desks & chairs to sit at, a fixed destination to go to, are all prearranged and tested, to ensure a seamless transition, which means your business forges on no matter the challenge.
3.#Hard Won Business is Maintained
Business as they say does not walk in the door, unfortunately as we all know too well, thus we need to protect what we have!! This is why a business continuity plan is a must. Take the scenario of arriving in to your premises on a Monday morning and it completely flooded. No access, complete devastation and it's not even 8am.. Now do you close the door again and go back to bed? Say "Sorry" to all those hard won clients, "We won't be able to fulfill your needs for 1 week, a fortnight etc as we were not prepared!" Or do you kick a well rehearsed business continuity plan in to place and keep the business going. As we all know, there is really no room for complacency in business today..
4.#Confidence in your Business
Through adversity the strongest stand out from the crowd. Today nothing is a secret, as in social media makes every event a story which people like to share. Thus in the event of a disaster befalling your business, to maintain confidence in your service is key. This is where a business continuity plan comes in to it's own as while you can't prevent an eventuality, you can prepare to ensure it does not mean closure. What's more, we all know of cases where lack of preparation leads to panic and even possible closure. Whereas preparation will lead to more confidence, even admiration and respect in the business world as a positive news story comes from a potential bad situation where others have failed.
5.#No Looking Back
One of the biggest fears for any entrepreneur is not succeeding, not being able to provide the service or even failing to deliver. That's a lot to have on one's mind besides the fear that something could go wrong. So why keep looking over your shoulder in the event of a possible disaster, get a business continuity plan in place and give your business the best opportunity to survive such an event. No looking back, just a business continuity plan in place and forward thinking..
#PS… Your Competitor May Not be so Organised
Yes there's another reason why a business continuity plan can help. This is a hidden bonus…. Your competitor who may be in your vicinity or even the same building might suffer the same disaster and well all is fair in love & war.. Thus if you have a plan in place and a location to move to within 3 hours, well hey presto you can also not only keep your own clients, but also take advantage of other competitors clients who may be left in the lurch!!
So don't delay, give us a call today at Sky Business Centres, the specialists in Work Place Recovery, where your disaster is our opportunity to help ensure your business continues to grow with confidence. For as little as €500 per year you can ensure that your business continues no matter the disaster with a place for your team to go, plug in & continue, all with as little as 3 hours notice.
For more information call us on +353 1 8851700